Thali Decoration Ideas / Pooja Thali Decoration Ideas  / Diwali Thali Decoration Ideas  / Thali decoration images
Hello dear friends, wedding such a beautiful occasion with lots of beautiful things, like beautiful décor, beautiful dresses, and beautiful pooja thali. Yeah, we are in need of pooja thali for welcoming our special people and person, like the groom and bride. We need that time some amazing thali decoration Images.
We have some thali décor images from where you can get the best aarti thali and pooja thali decoration images which will help to finalize thali décor.
Well, we try to be creative like aarti thali decoration with rice. Decoration with rice makes it more beautiful.
We also have some ping pong pooja thali decoration Inspiration. Well, you can use these for aarti thali decoration ideas for the competition. Which are organized during special occasions like Teej and other special festivals?. We also try some aarti thali decoration with flour which you can use it for aarti thali decoration ideas for Ganpati and Diwali pooja. You can use my ideas for wedding thali decoration ideas also. So do check my designs and get started.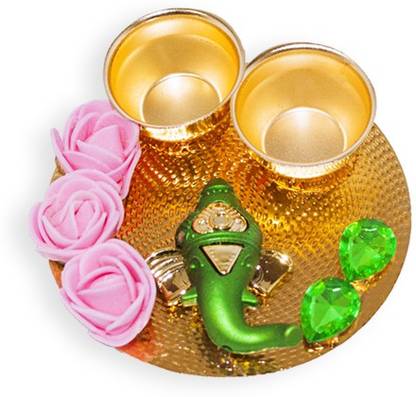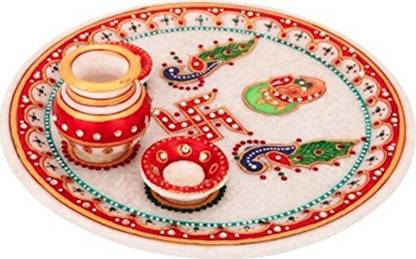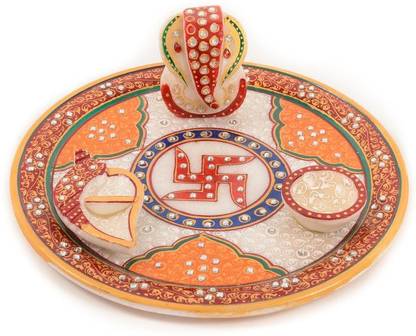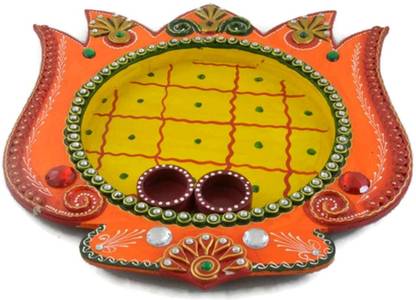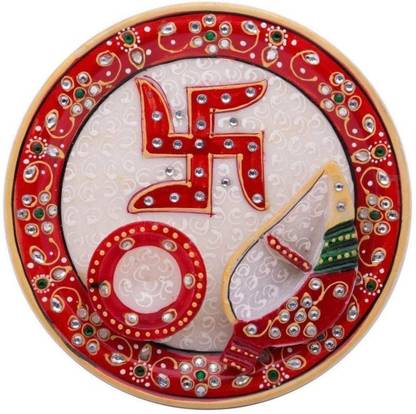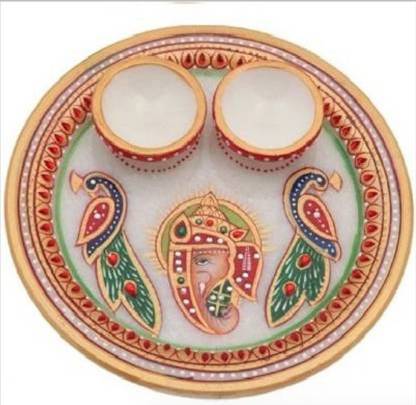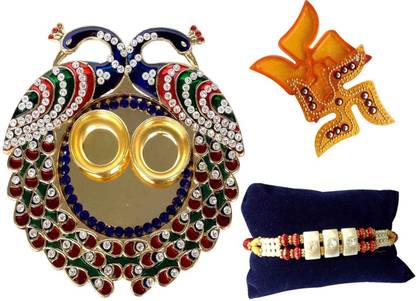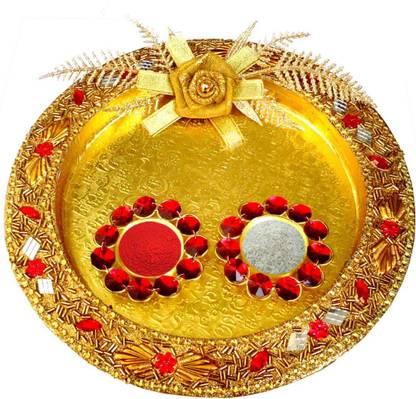 Many people like to decorate the Diwali puja thali with a lot of colors to make it look as beautiful as possible which does include flower designs and types of Patrons in the end it will look amazing for your Diwali decorated thali.
I decorate it with fancy mirrors and Attractive colors to the thali for to make it more natural.
Try these Thali decoration images To make Thali of Your own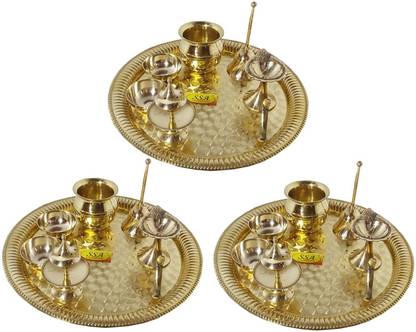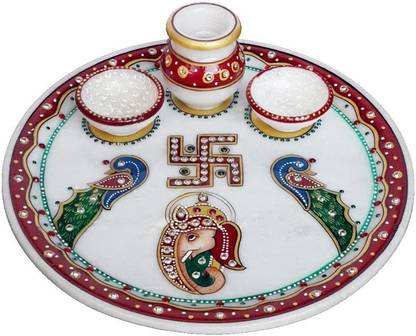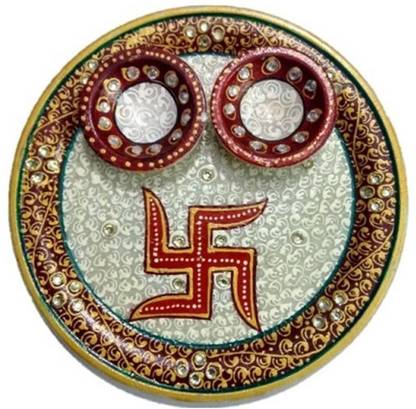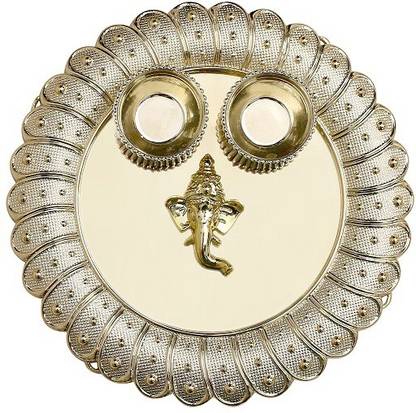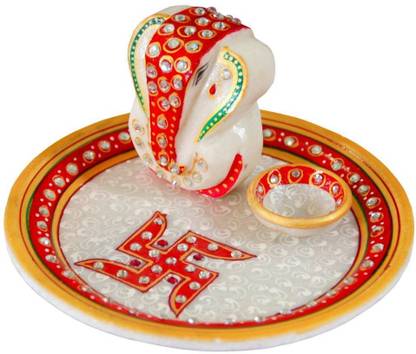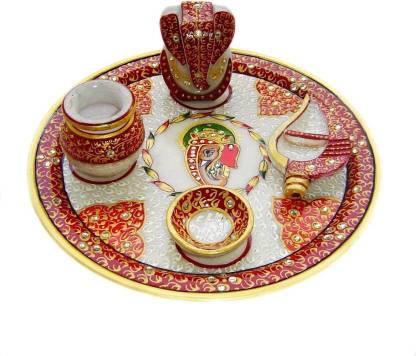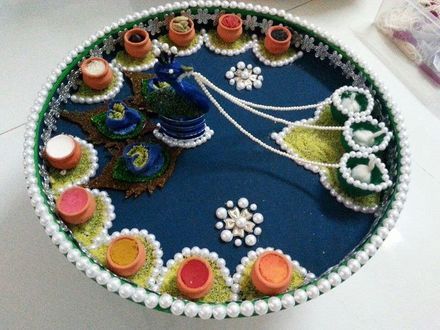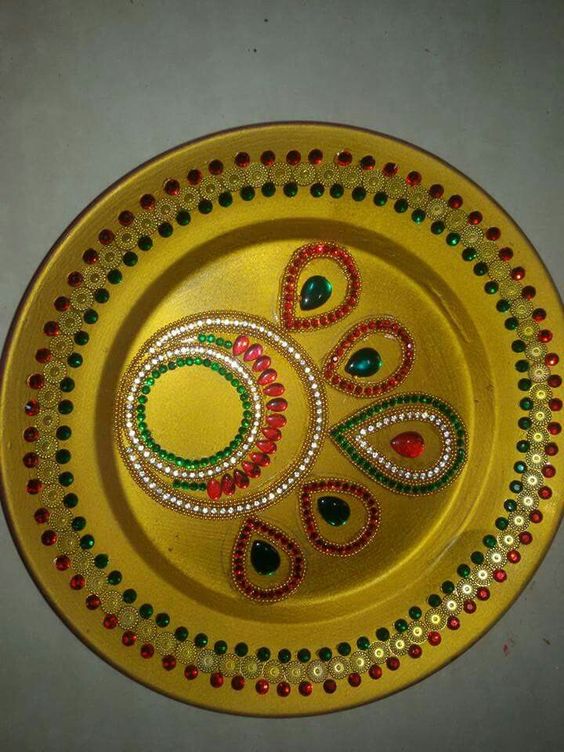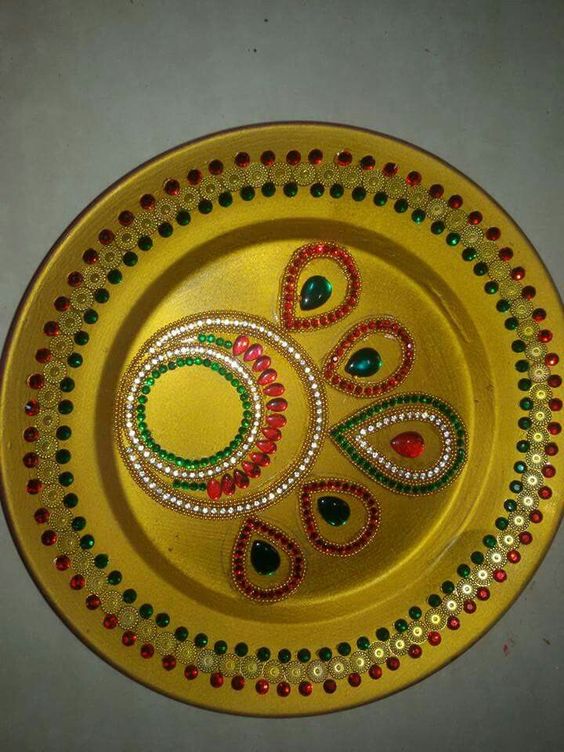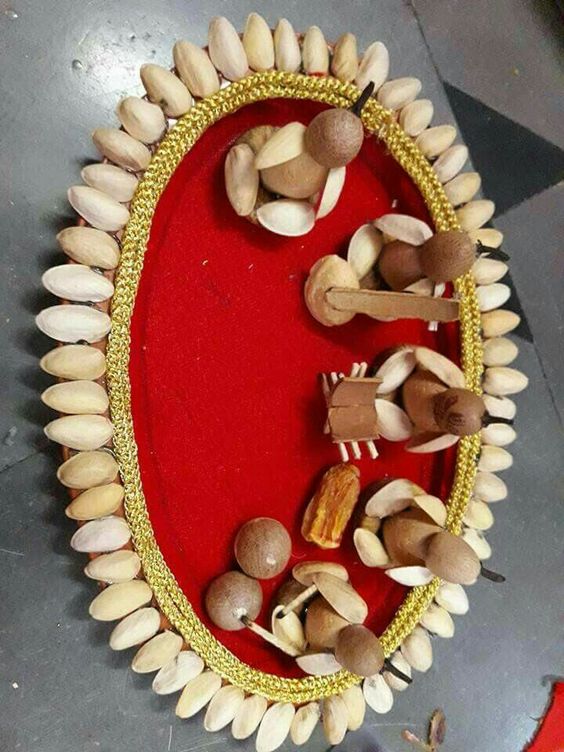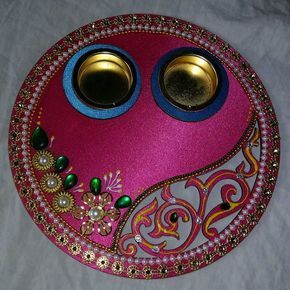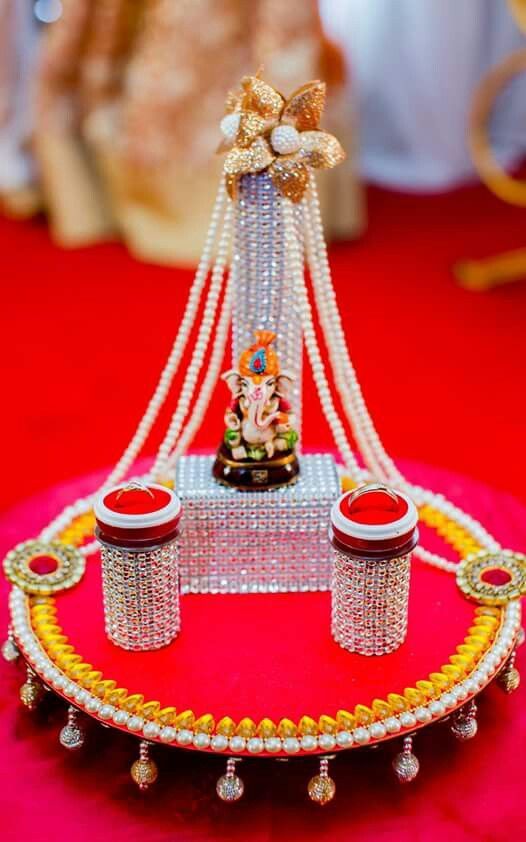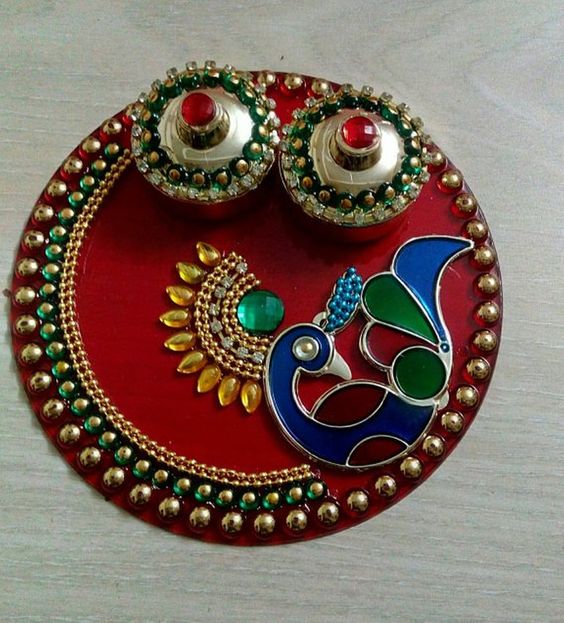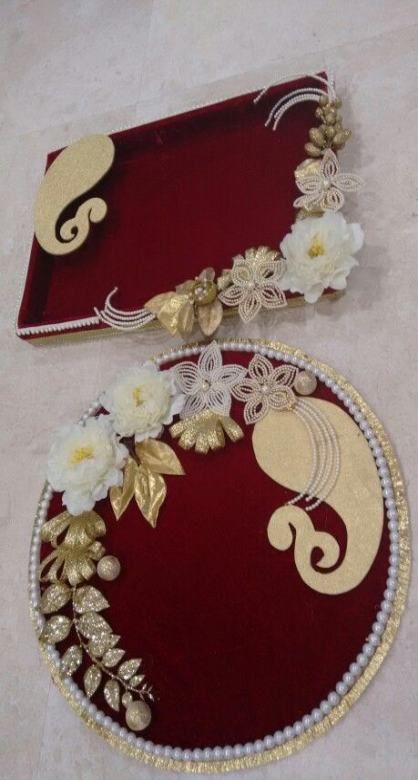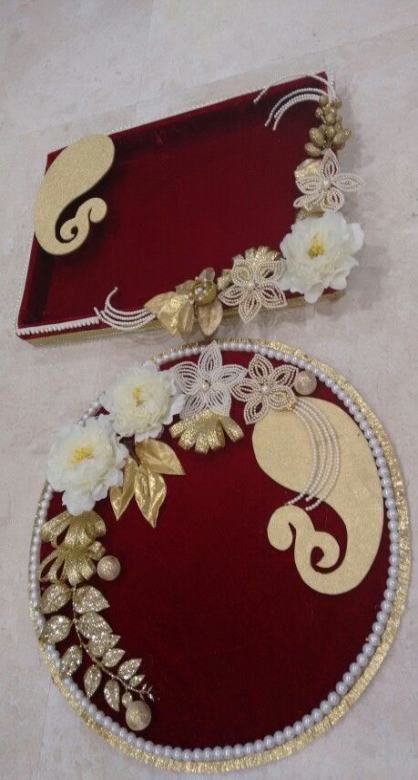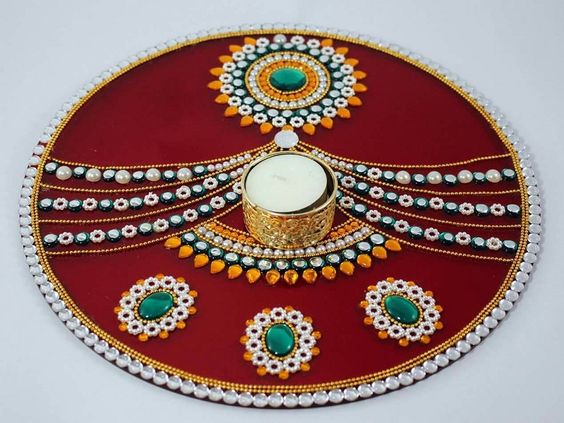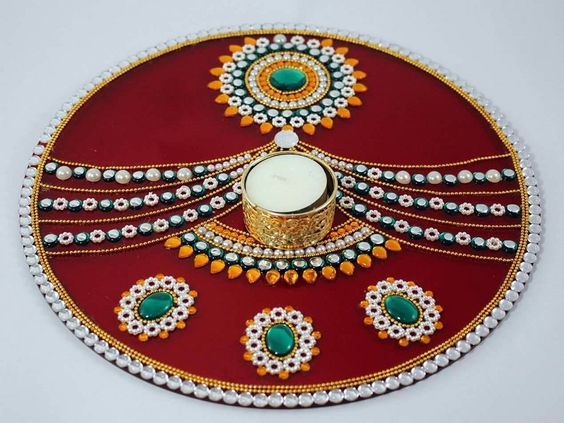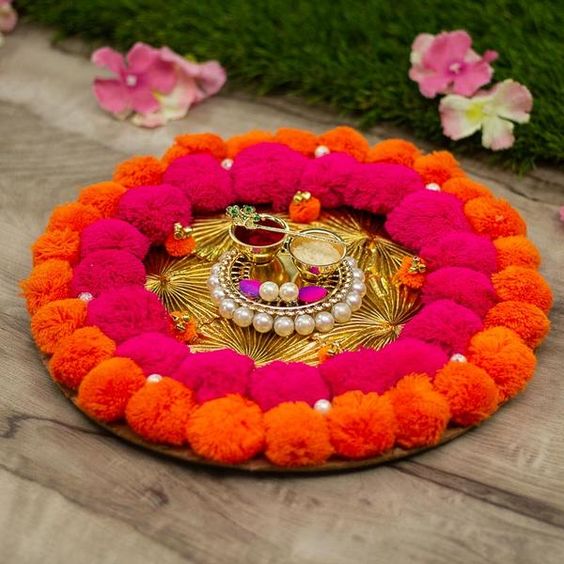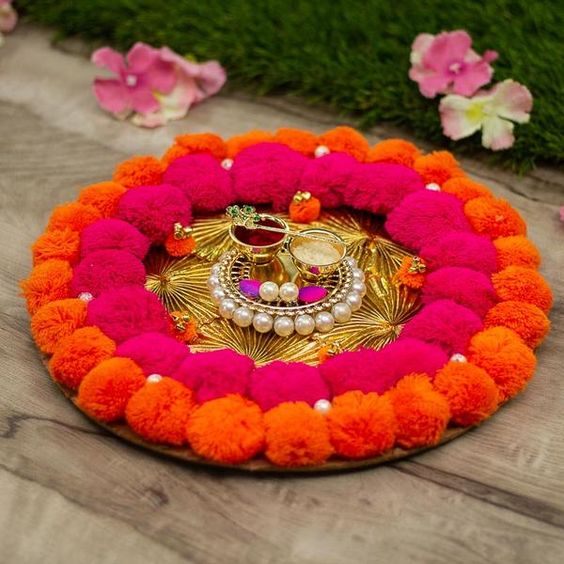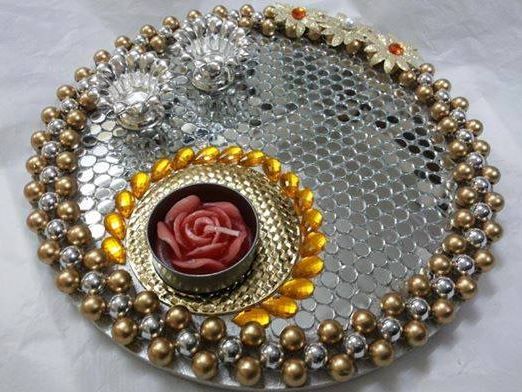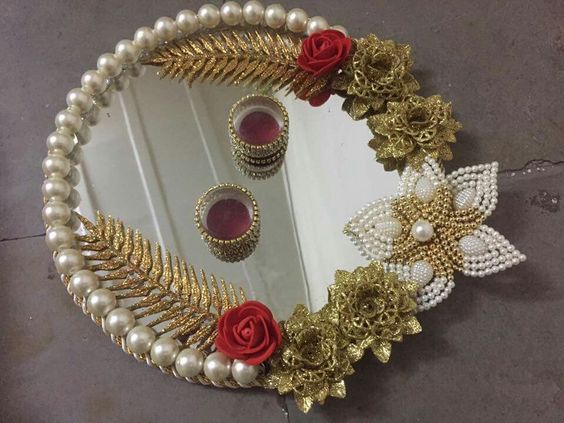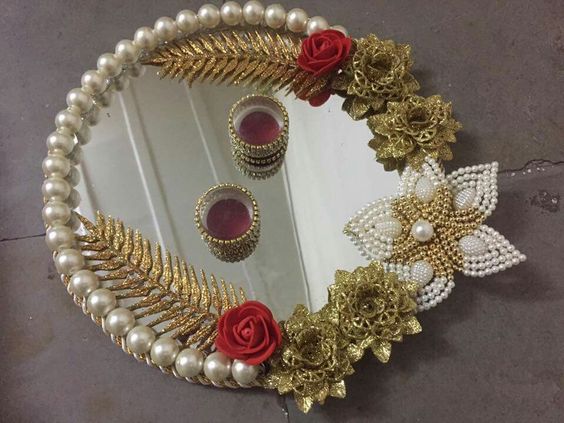 Which one you liked the most. I will share some more thali decoration ideas soon. Stay tuned and Don't forget to share these ideas with your family and friends.