Rajasthani Mehendi Designs Bail for hands
Rajasthani Mehendi Designs Bail: Whenever there is a wedding in any family the most important search for every bride is the best bridal mehndi designs. The bride is special among all ladies thus she needs the best and superb mehndi designs for her. Rajasthani mehndi designs are the most popular mehndi designs for brides, and they make the occasion on the bride's hands. They make the bride and groom on the hands beautifully. Everyone must try these Rajasthani mehndi designs. these are spectacular and fabulous Rajasthani mehndi design is very interesting showing the culture of India.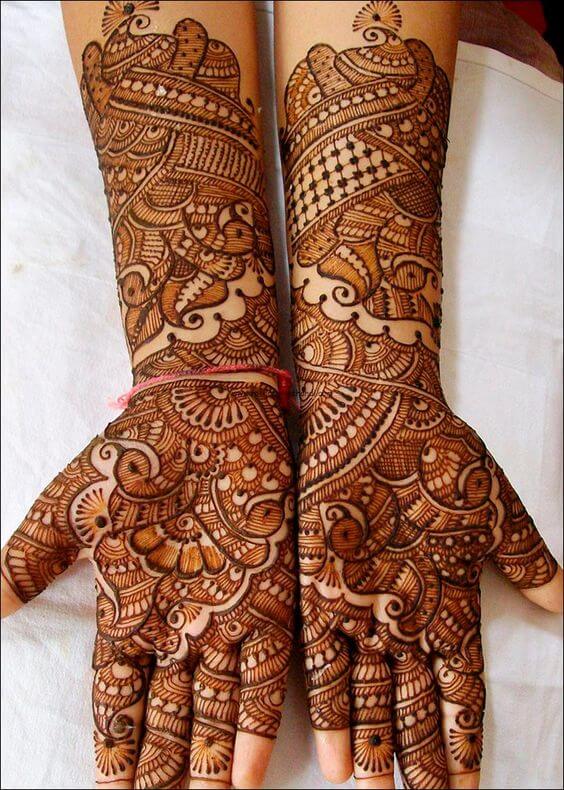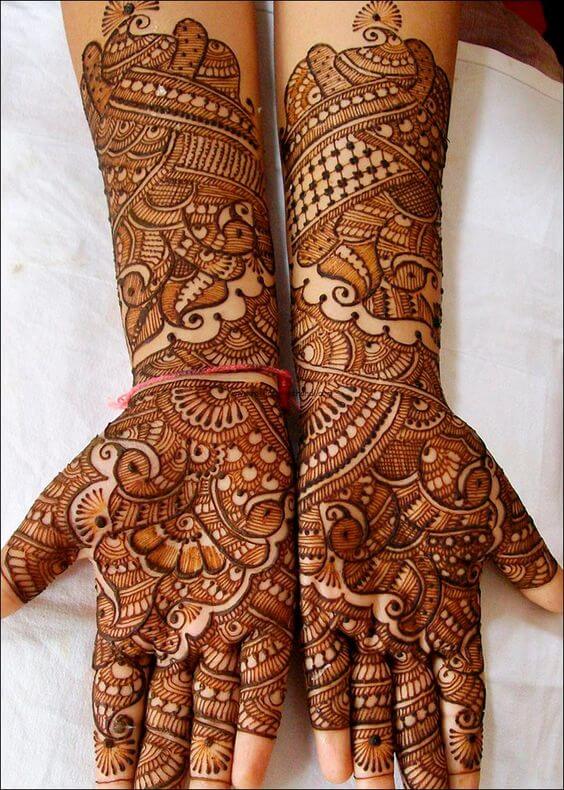 The tradition of Rajasthani Henna designing of Full Hands has followed by Years and Still Following. They are many other styles of Rajasthani which may leave half of the hand without mehndi as almost every mehndi designs are doing now which is perfect Good for them But here most of the Designs are covering Full hands and this is the Traditional identity of Rajasthani Mehndi designs
Rajasthan is one State in India which has its tradition and culture almost in every aspect of their living, Clothing, Wedding's and of course in Mehndi designs. Rajasthani Henna designing is kind of similar to the culture of their state which makes it different from others and unique in overall looks. Most of the designs will cover almost your hand and not leave even single ich on your hand. So if you're looking for Henna Designs which should cover your hand fully and has tradition and culture of Indian then You're at the right place.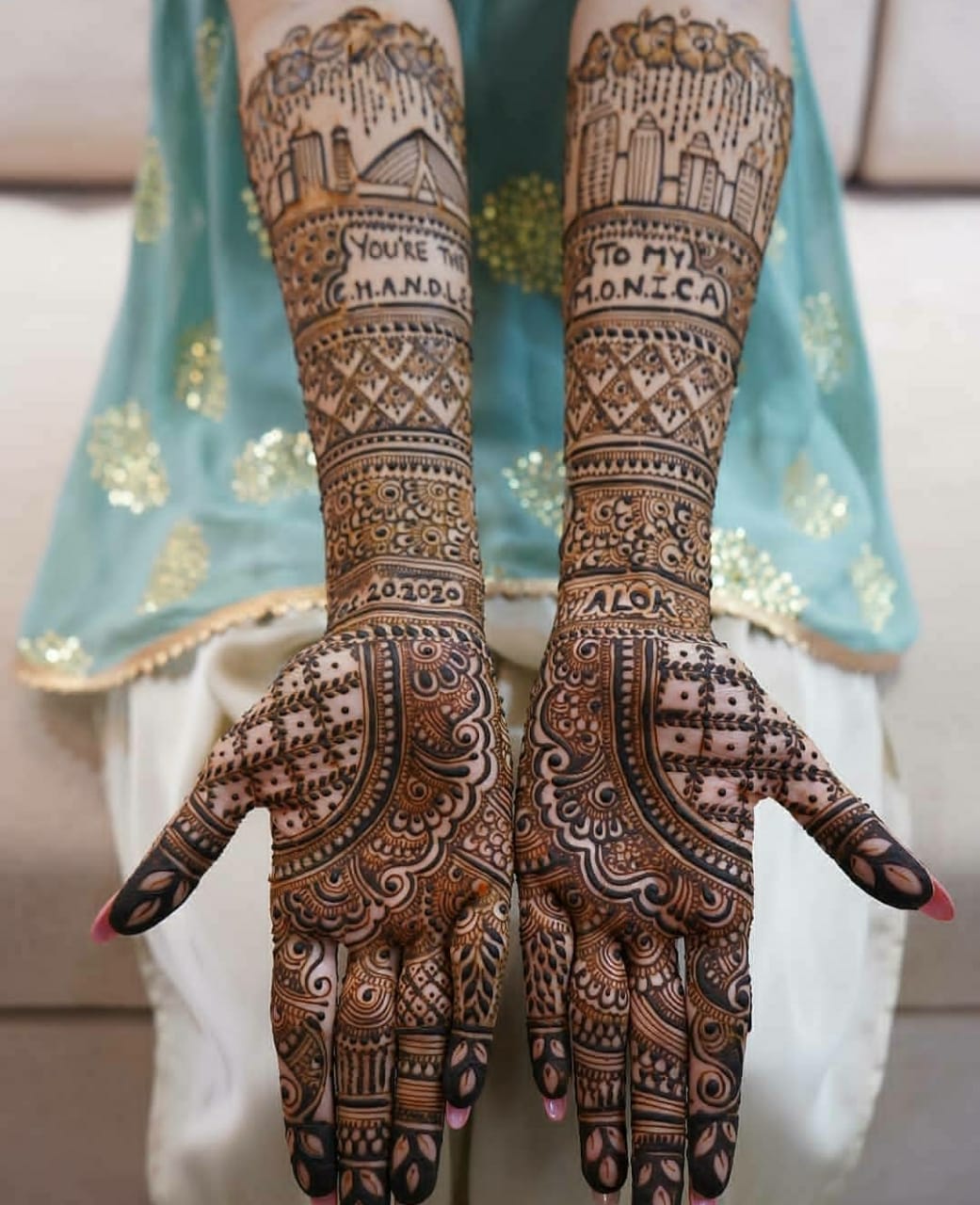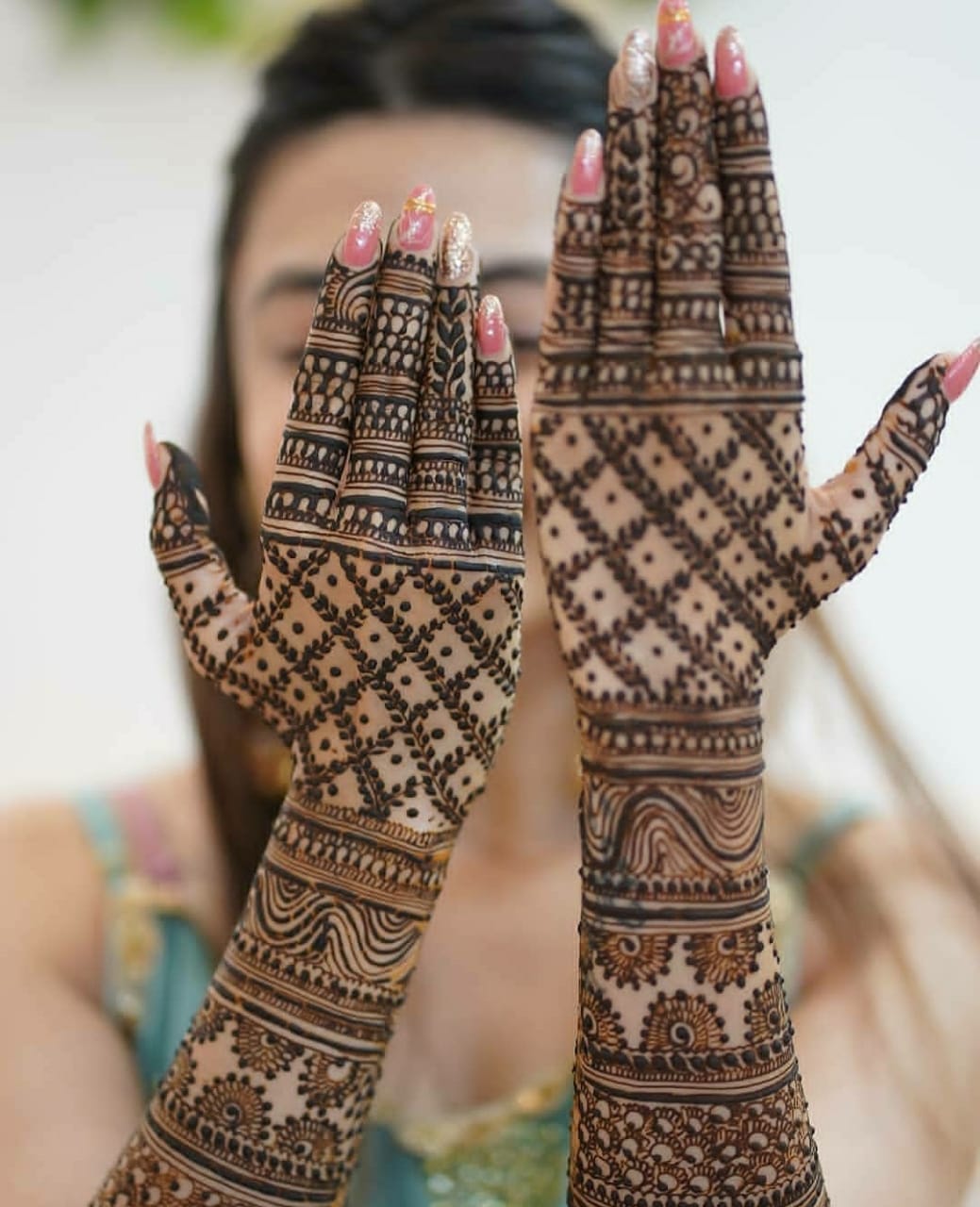 Rajasthani Mehndi design for Brides
The Mehndi designs for brides which covers full hand look incredibly Beautiful as the above images explain everything these pictures are just before the wedding rasam ( Hindu's Traditional celebration of marriage) of the bride Juhisha looks Gorgeous
and credits for the picture go to Wedding arts and at last but not the least one credits for Mehndi design Ns Mehndi design.
Rajasthani Henna designs of the full hand are not only popular among brides they are also loved by Young Girls.
It has a blend of contemporary and modernity which makes Rajasthani Mehandi appealing to all women regardless of their ages.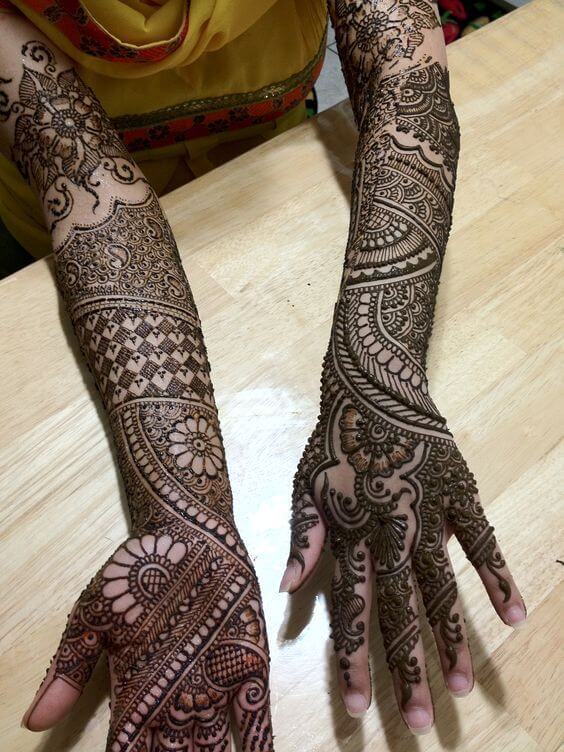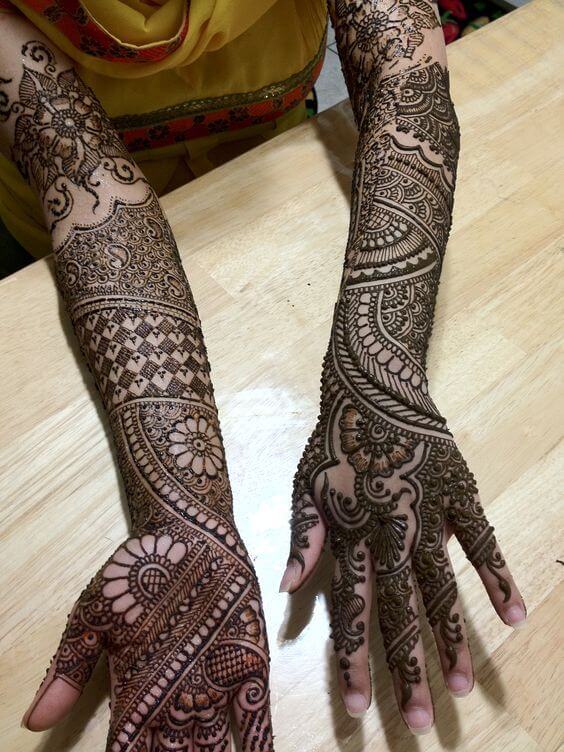 We have the Best Collection Rajasthani Mehendi Designs Bail of All Time. These designs will definitely steel your Heart and blow your mind to rethink again and again about Rajasthani Style of Henna designing.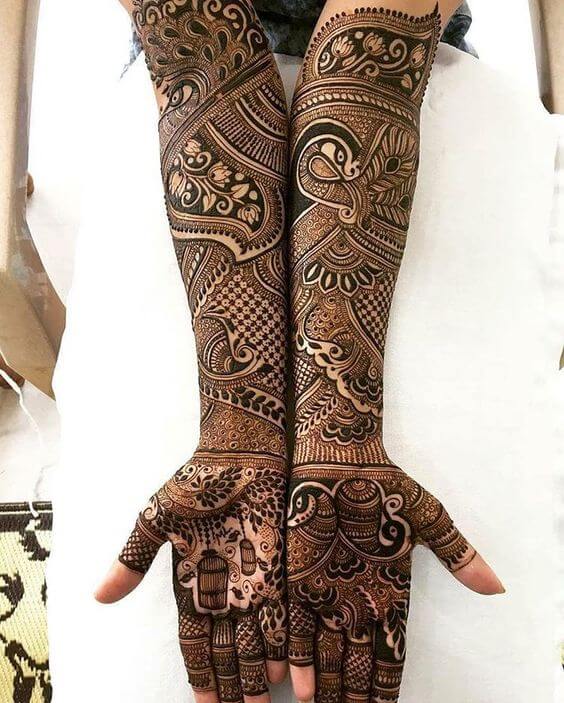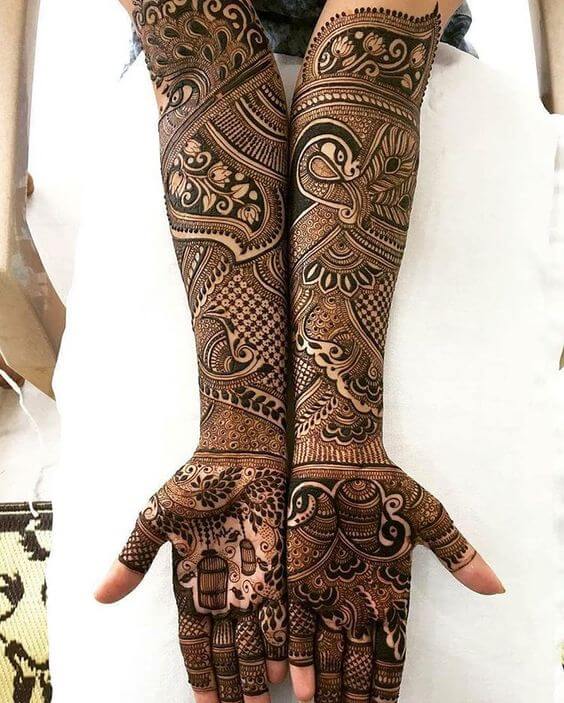 Its been a trend Nowadays that Henna Artists are mixing tradition and contemporary with culture for the brides Local place respectively.
It's a good thing to do But it doesn't have the magical ingredient of Rajasthani henna designs bail because which has been followed by years and still being followed which makes Rajasthani Mehandi more appealing and stand out from other designs.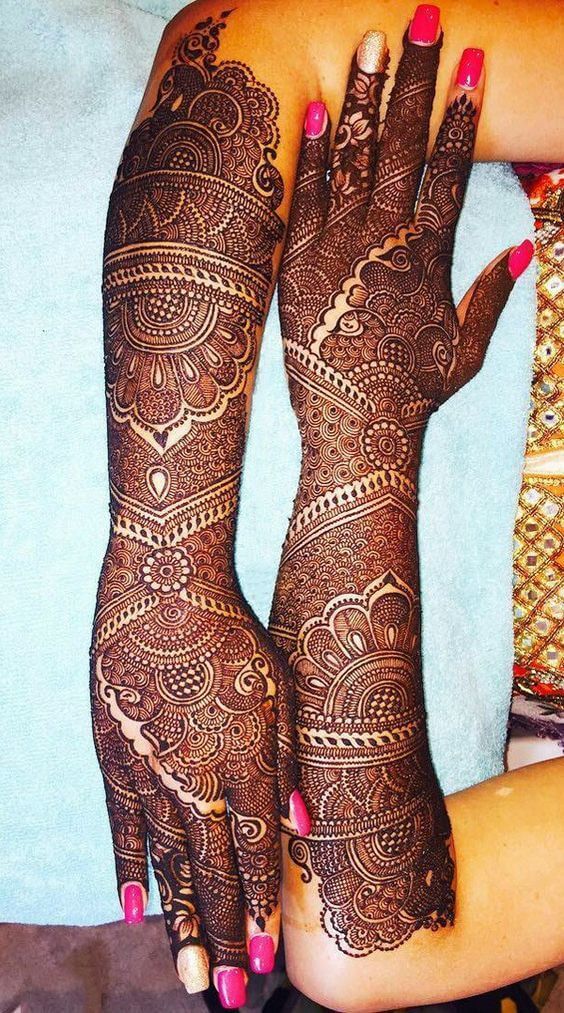 After reading my post you will be in need of any Rajasthani mehndi designs bail book. These Rajasthani mehndi designs for hands Arabic looks and superlative. Without any worries, you can Rajasthani mehndi designs book free download. If you like simplicity you can try out simple Rajasthani mehndi design.
I hope you will love all this and pic of Rajasthani mehndi designs bail and share it with your friends and family.