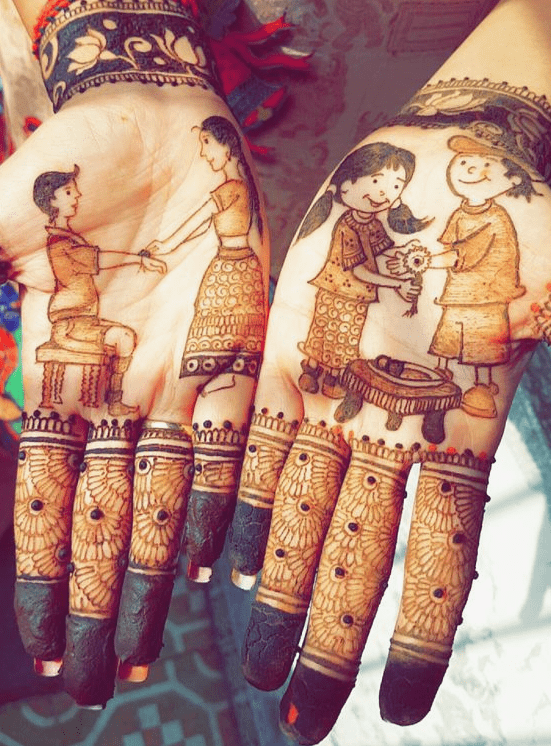 Best Mehndi Designs for Raksha Bandhan / Rakhi Mehndi Design
Mehndi Designs Raksha Bandhan – Raksha Bandhan is a festival that celebrates the incredible bond Between brother and sister in addition to that which shows the care and protection from brother to his sister. Raksha Bandhan Celebrated every Year in August month ( Sharavan month in Hindu Calendar )
It is a very special month for all women's and girls to celebrate Raksha Bandhan and to make more joyful these moments there applies Mehndi Designs on Hands & on Legs also.
Let's check out some of the most loved and Special mehndi for Raksha Bandhan
This very Frist image is so connected to the festival that it shows the bound of Brother and sister in the hands itself which also includes a gift given by brother to his sister is also visible in her Hands.
Try this mehndi design for Raksha Bandhan to surprise Your brother. Here are some More Raksha Bandhan Mehndi designs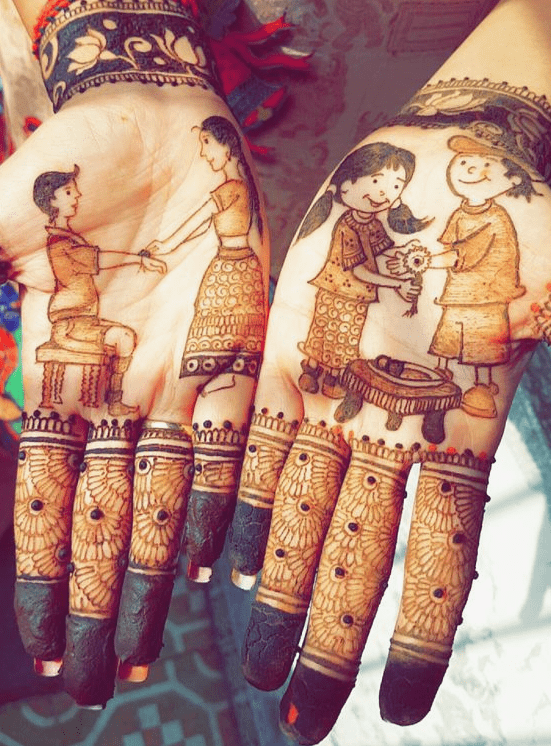 Firstly To make it more Special most of Grils and Women's applies Mendi designs (Henna Designs) For Raksha Bandhan, in addition, this is one of the most celebrated festivals in India across the nation.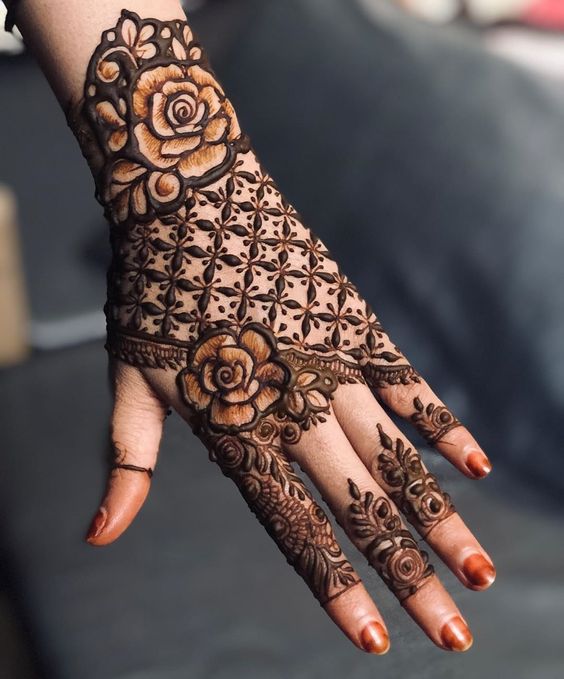 For does who like these Flowers and pattern Design this is perfect Henna Design for them in the festival of rakhi and after that it will continue to shine. it is really a special design for beautiful girls out there to try this rakhi
This Henna design right here is the most loved design among all ages of women. this is something attractive one which will stand out in forms other Mehndi designs.
This festival follows from traditional activities – ( rasam ) in which Sister ties a red or Golden thread ( the thread is known as Rakhi ) Around her brother's wrist. entwining him in a bound where brother promises to her sister to protect her from every bad situation. This relationship can be formed between any duo But it mostly applies in Brother and sister Duo.
Raksha Bandhan Celebration
As the modern time comes the festival has the same spirit as it has before and still follows the same but with differences adding to make it more memorable for all. mehndi designs are getting more loved nowadays in Rakhi Festival.
Some Henna Artists has Started to design special mehndi designs to show to Bandhan and festival Spirit in mehndi designs.
Here is a full Hand Henna Design for the festival of Rakhi. Similarly, If you love full hand mehndi designs then try this one to surprise your family and friends.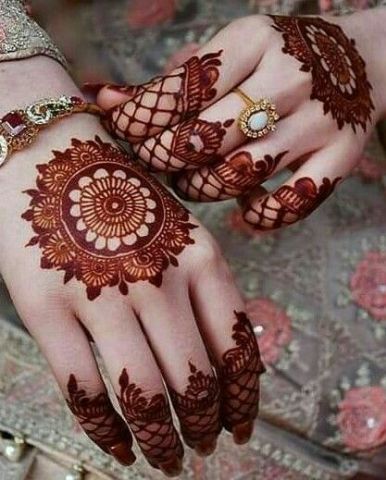 Simple mehndi design for does who like decent and simple Henna designs to match their personality as decent.
For this one, I think you don't need to be professional Henna artists to applies on Your's and your family and friends' hands In conclusion, that because this has a basic structure to follow to form an amazing design which shown in the image above.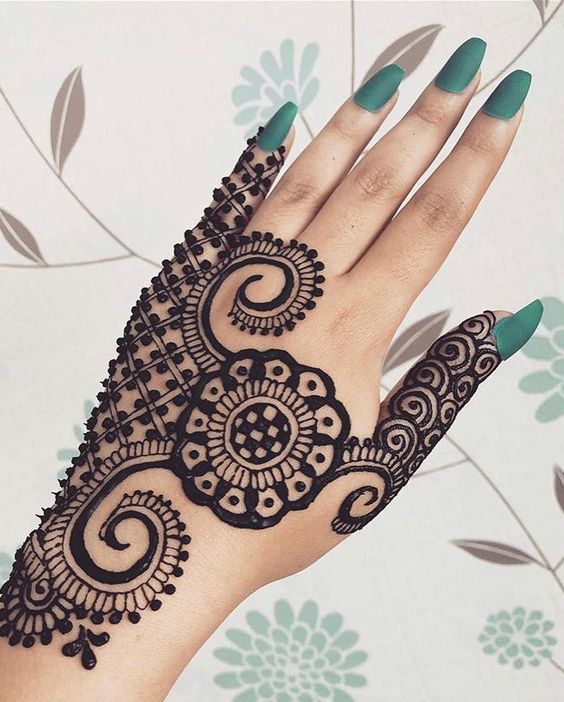 At last but not lest one the artistic circle Mehndi design for all girls celebrating Raksha Bandhan. Simple and more creative mehndi design for your Beautiful hands on the occasion of Rakhi Bandhan mehndi design in 2020.
May this festival brings lots of happiness to you and you're family and friends with great wishes from team of weddingbels
Hope you will try these Mehndi Designs for Raksha Bandhan 2020 if you like these designs then pls share this with friends and family.
Stay turned With Us to get Latest Mehndi design
Thank You.