Hyderabadi Mehndi Designs :
Mehndi designing is a Traditional Art that has been followed by Years in the city of Hyderabad. the City of Hyderabad is the capital and the Largest Indian State of Telangana. this city is ruled by Qutub Shahi's Nizams and Mughals which shaped its history and known for its Hyderabadi mehndi designs. Hyderabad is famous for its Monuments which include the Famous Charminar and Golconda fort.
Check these out Hyderabadi Mehndi designs

Hyderabadi Mehndi Design is best known for its Beautiful patterns including flowers in it. Just like Traditional Indian Mehndi designs, Hyderabadi Mehndi Designs Contains mostly Full Hand Designs which has flowers leave and animals sometimes
Example  – peacock and Beautiful birds and the following design trails.
You have been heard about Hyderabadi Biryani ones in Your life. Hyderabadi Briyani is a very famous Food among all other Dishes in Hyderabad and with including the fame of Briyani all around the world.
From Briyani to Henna Designs Hyderabadis has a traditional Taste and style followed by years in India.
To Make the Best Henna Designs in Hyderabadi Style follow this instruction below
Mix the Mehndi ( Henna ) powder, Sugar, and Oli and warm water to make a paste of Mehndi. Now mix it well till it looks set and then leaves it for 2–3 hours
After leaving it for a while now add warm Water again to make it paste according to its requirement
Fill the Paste in a Cone or carrot bag which is available
Now, at last, You must know How to apply the beautiful Mehndi design on Your Hands for that Here are Some of the Best Mehndi Designs which is Hyderabadi and unique.
Most of the Mehndi Designs are covering Full Hand as usual. But here are new Hyderabadi mehndi designs which are not Fully covered mehndi on Hands which mostly loved by younger women and these Mehndi designs for college girls are very popular.
These mehndi don't last long the average time for short mehndi to disappear is about 1.7–2 weeks and most of the long mehndi designs disappear after 2.3 weeks.
we must acknowledge the Beauty of these Short Hyderabadi Mehndi designs.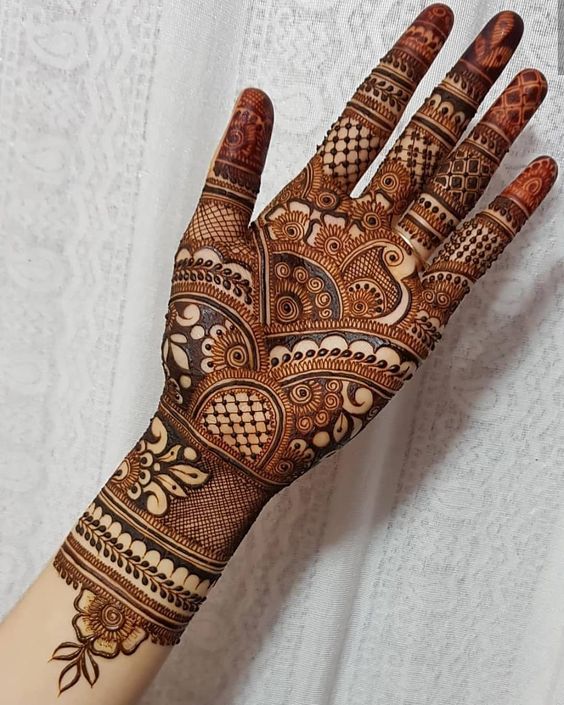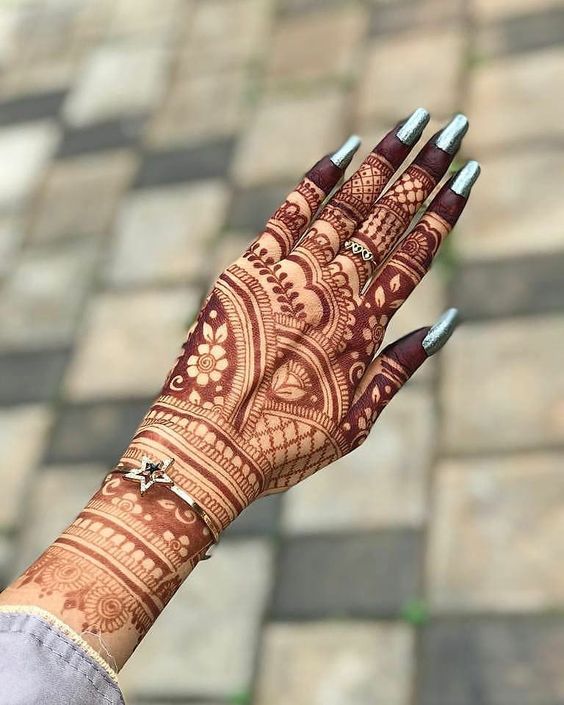 Isn't these are incredibly Beautiful Henna Designs?
Now let's take a look at some Creative Hyderabadi henna Designs that you must try ones. these designs are, Attractive to gain attention among your friends and family. I'll recommend these to College and schoolgirls to try ones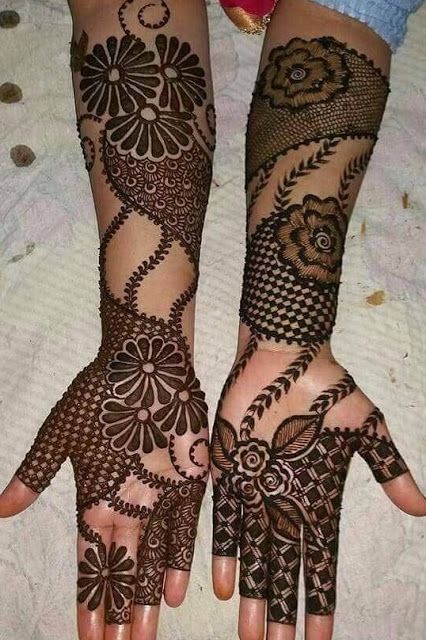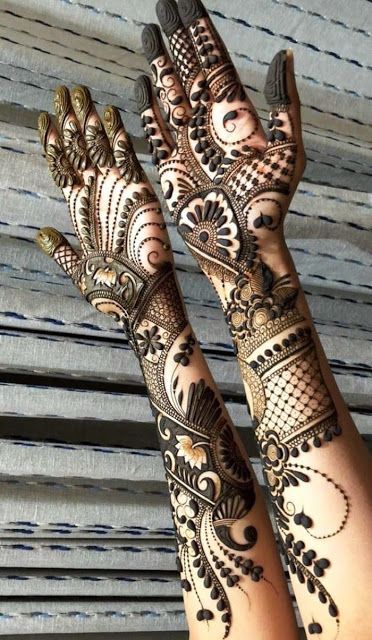 Now the above mehndi designs are mostly full hand and in Black Colour because henna powder made up with a plant. This henna sometimes applies directly to the affected area for fungal infection, wounds and etc.
At the end of the blog, these two mehndi designs are best for the bride and look so adorable checkout
Hope You like All the Hyderabadi Mehndi Designs and all the best for the future when you try 😊😊. credits of Images goes to all their respective creators
Share this with Your loved one's Family and Friends
Share Your opinion Below in the comments
Thanks